Fine Art Series – Exclusive Solo Exhibit for MG Stout
ART SOIREE PRESENTS: FINE ART SERIES AT THE RITZ-CARLTON, GEORGETOWN
 Join us October 23rd for "Figures & Static" a solo exhibition of latest works by an award winning mixed media artist MG Stout. Focusing on the female form, with a limited palette and through expressive brushwork Stout captures  quite moments of contemplation and the fluid motion of dance.
Event is FREE must RSVP: http://fineartseries-oct23.eventbrite.com
Fine Art Series is more than an art exhibit, it's an inspiring & interactive experience of art. 100% of proceeds from the sale of the art benefits artists directly.
EXCLUSIVE ONE NIGHT SOLO EXHIBITIONS FOR MG STOUT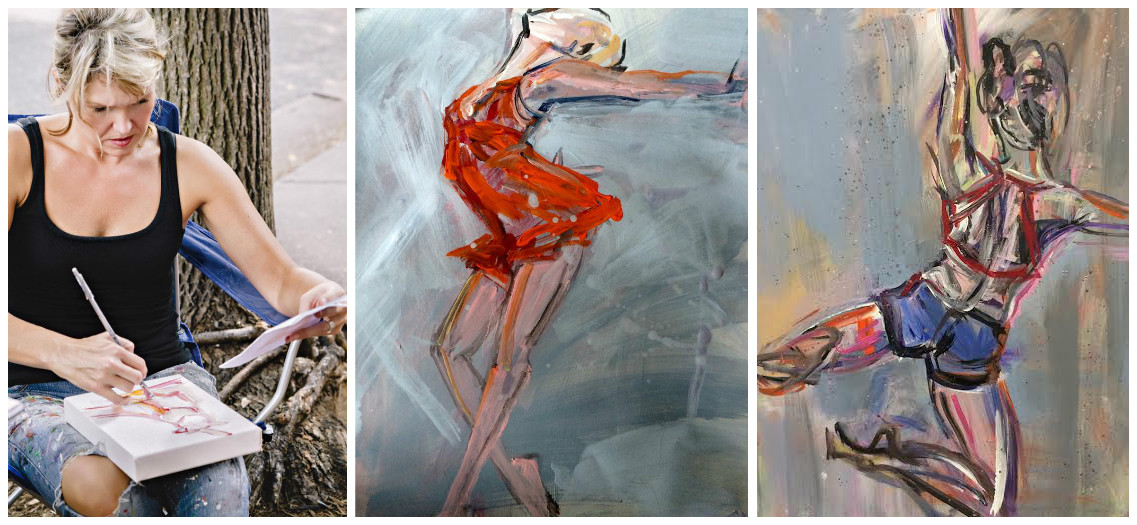 Stout paints expressively with an optimistic eye on the future. Award winning mixed media artist and author MG believes that art is for EVERYONE and creates exhibitions that are community-centric and positive, promoting social change. She conveys a bit of her own personality through each of these soulful pieces, which seem to be dripping with warmth and emotion.
"I make art that animates the story of our individual lives. I believe art is a vehicle for social change, personal expression, and evidence of what matters. My expressive paintings brighten homes and hospitals. I create works that explore how perception influences body image, and talk to girls about what real beauty looks like. My aim is to produce intriguing works that whisper and shout like my figures & static series. I've only just begun and can't wait to see how my art continues to evolve and delight," MG Stout.
MG Stout was born in Philadelphia, PA and currently resides in Virginia. She has Bachelor of Arts degree in Philosophy from Rosemont College and did Graduate Residency with Virginia Commonwealth University. Her work can be found in both public collections of Securities Exchange Commission, National Geo-spatial Intelligence Agency, Insight Property Group, as well as private collections across the United States and Europe.
Explore the original artwork by local multi-talented artists, and enjoy live musical performances, while sipping on one of the hotel's signature cocktails or a luscious wine, or simply enjoying the comfort of hotel's lounge, bar, lobby wood-fireplace, and garden areas in the company of art lovers.
---
Art Soiree's Fine Art Series aims at discovering, supporting and promoting talented contemporary artists, by providing them unique and exciting opportunities to exhibit their work and showcase their talent to a wider audience. Fall Fine Art Series runs every Friday, October 9  through November 6 from 8pm till 1am.
Events are FREE to attend w/ REGISTRATION
ATTIRE: Cocktail or Fashionable Attire